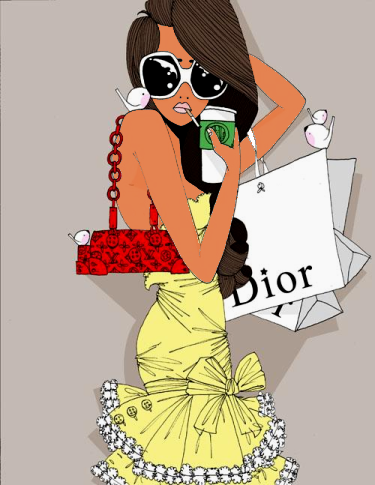 When I was young I was constantly getting into trouble for trying to wear make up. I got in trouble so much that it pretty much turned me off to it, so that it was only on rare occasions when I wore it. Now 30+ years later after watching way too many episodes of Top Model shows from Britain, Australia and America, I seem to have turned a corner.
My first turn came from actually buying some make up. That's impressive for me. Unlike most women, no one would accuse me of helping this industry turn a profit. I went full out with everything from foundation to a kit with all kinds of shades of color.
What's new make up without new clothes, so I threw in a few purchases of some new, more trendy stuff as opposed to my self imposed jeans or black clothes. Who knew I had this budding fashionista waiting to burst forth.
Some of my friends got tickled by my new found "hobby" especially when I admitted to now watching fashion shows and practicing a catwalk of sorts.
I like this blossoming person coming out who is willing to grow, be daring and just have fun with it. This lesson applies to anything we do in life. We are never too old to do something new.
Whatever you are, be a good one. - Abraham Lincoln